Tottenham's Harry Kane hopes to reach 100 goals in the Premier League as of next season. Kane is likely to finish the season as EPL's top goalscorer.
If things go the way they have for Kane, he is set to achieve this objective. As previously reported, the Spurs striker became only the fifth player to score more than 25 goals in back to back Premier League campaigns. The striker has 26 goals to his record this season with one game to go.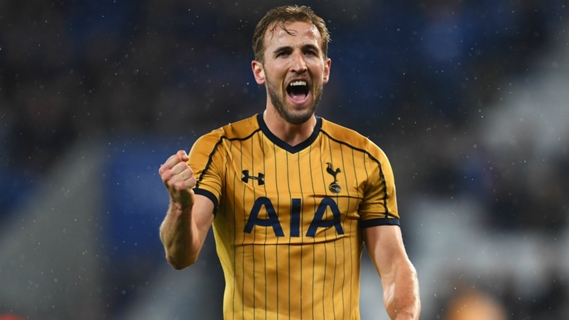 Kane made his intentions more clear when he scored a remarkable four times against Leicester City. The former champions went down to a 6-1 defeat to Tottenham. The only player that could still rival Kane for top goalscorer is Everton's Romelu Lukaku. However, the Belgian is two goals behind Kane, with one game to go.
It's very likely the Spurs star will win the Golden Boot award. Kane knows consistency is key. Replicating the performances from this season could bring the player to a landmark 100 goals in the Premier League. It would be an impressive achievement for the young England international.
"I think I said to someone the other day it would be great if I can get to that 100 club by the end of next season," Kane says. "I am on 75 in the league and if there is another season like this then hopefully I can get to the 100. It would be a fantastic achievement."
"I think there were three games I did not score in [at the start of the season] and then I went on a good run. The biggest thing I'm proud of is that I had two big injuries and was out for 11 weeks so to still be there at the top of the Premier League and to score 30-plus goals [across all competitions] is a big achievement. Hopefully next season I can get off in the first game, get a couple of goals and go from there."
Harry Kane is one of the most talked about players of an impressive Tottenham side. Of course, this leaves one question unanswered. What would Tottenham's season had been like had Kane not been injured? It's not impossible to imagine that the London side would have been champions instead of their rivals Chelsea.
Tottenham's last game of the season is away to Hull City. It's a new opportunity for Kane to score as Spurs meet an already relegated side. And if the striker and Mauricio Pochettino's words are anything to go by, we will get to see Kane in the Tottenham shirt in the next season.