The European Golden Shoe/Boot is awarded each year to football's highest-scoring player. While some leagues are weighted differently than others, the distinction does honor a truly great goalscorer. Here are the Golden Boot standings for 2020, at the time of writing.
Hopes are that the football season will be concluded. Momentarily leagues are shut down due to the coronavirus pandemic. If things return to normal, who stands to win the prestigious trophy?
Lionel Messi and Cristiano Ronaldo are still eyeing top individual prizes
Messi and Ronaldo have together dominated world football for more than a decade. It's a testament to their hard work and talent that in 2020 they are still both in the running for the Golden Boot Award.
The award, which was initially introduced by sports publication L'Equipe, has Ronaldo ranked 3rd in their standings, with 21 goals. Messi is ranked in 6th place with 19 goals.
Ciro Immobile and Robert Lewandowski pulling away from the ranks
Two other veterans of the European football stage, Immobile, and Lewandowski are dominating the goalscoring charts this year. The Lazio striker was unstoppable until the season's premature break. He scored 27 times. Not to be undone, Bayern's Lewandowski, scored 25 times, contributing to the team's attempts at continuing their Bundesliga domination.
Should any of the two-player triumph in their bid for the prize, it will be an amazing individual accolade. The Golden Boot winners of the past decade have been Messi and Ronaldo. Only Luis Suarez managed to break the tradition in 2016.
New sheriffs in town, Erling Haaland and Kylian Mbappe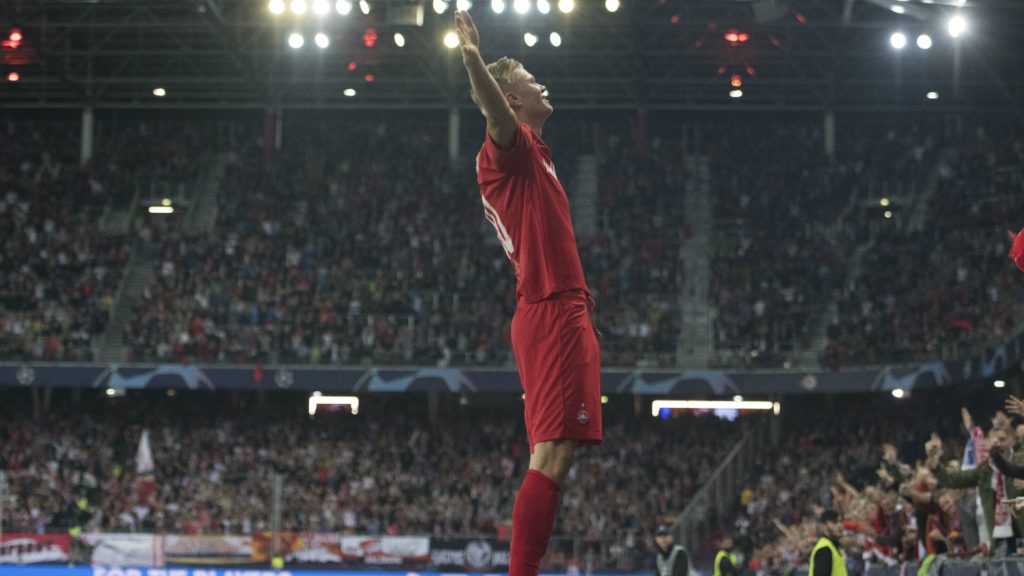 Erling Haaland has exploded on to the football scene. His goals in the Champions League earned him the respect of his peers. But, his goals for new club Borussia Dortmund have cemented an already growing reputation. Haaland has scored 25 goals this season. He will benefit from the Bundesliga's higher coefficient and should be considered a favourite to win the award outright.
Lower down the pecking order, we find wonder-kid Kylian Mbappe. Seen by some as the most talented football youngster in the world, the World Cup winner has scored 18 goals this season.
No less remarkable has been Jamie Vardy. The Leicester forward is the Premier League's Golden Shoe hope. The 33-year-old has scored an amazing 19 goals for the Foxes.
The European Golden Shoe is set to be awarded to the continent's best striker at the end of the season. Naturally, we are hopeful to see a worthy winner and… an end to the campaign.