It's not just players like Lionel Messi that simply cannot be bought or sold. For some star players, in spite of their desire to switch clubs, it's their asking fee, salaries, or status that have them staying put. Today, we look at five of the biggest star players that clubs will be desperately struggling to sell in the summer transfer window.
A star midfielder that FC Barcelona has visibly decided to put up in the shop window. And, while Coutinho's recent slump in form, does not prove his career is beyond recovering, the club's asking price is keeping suitors away. Barca is hoping to get around £100million for the Brazilian. This would cut some of their losses, with the Spaniards having paid €120 for the player back in 2018.
The Catalans are anxious to go deep into rebuilding their squad for next season as they look to challenge for the UCL winners medal. Off-loading some of its players proves a necessity. Coutinho's extravagant wages see his current club forced to cut ties. But, ironically, few teams can afford him. PSG is said to have been sniffing around, but they may move for a different player with similar attributes before they bid for the Brazilian.
Speaking of players hoping to get rescued by Ligue's 1, PSG, Alexis Sanchez has been eyeing a departure from Manchester United for some time. Arguably the least successful transfer of the post-Ferguson era, Alexis Sanchez remains the highest paid player in the Premier League. It's a shocking fact that new management hopes to resolve soon.
His performances have undoubtedly not lived up to the hype. Sanchez has been a rare presence on the field for either Mourinho or Solskjaer and has failed to make an impression when allowed to play. Rumours suggest that the Red Devils are desperate to sell the player, but a massive cut in the asking fee may be required if any club is to agree to a transfer.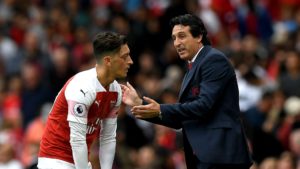 Ozil's arrival at Arsenal was to be the beginning of a new era for the Gunners. The German represented the type of marquee signing fans had been asking of the club for years. And, while things started off well enough, the former Real Madrid man, has contributed less and less with each subsequent season.
Still billed as a "world-class talent" by some pundits, Arsenal would gladly accept an offer for the player that would see them reinvest some of the money back in the transfer market. But, the issues remain with Ozil's asking price, his desired salary and the emergence of exciting, less expensive talent. With this in mind, Ozil may be turning up for Arsenal for a while yet.
There is no denying that Icardi is two things. He's a terrific striker with the potential to be one of the best in the world. He is, however, also a player known to stir up trouble. While he has been linked with Real Madrid in the past, Icardi's price tag and insistence on superstar treatment may delay a deal.
The summer transfer market moves fast. The inability of super clubs to sign their targets may put Icardi in contention for a transfer. But, otherwise, it looks like Inter and Icardi will have to find a way to work things out for another season.
Bale has had an odd career in Madrid. His arrival was one of the biggest transfer coups in football history. He then won and contributed to terrific success in the Champions League and La Liga. And, nobody denies that he is a great player.
However, frequent injuries, oscillating form, and lack of Madridistas support have made him, by most accounts, persona non-grata at Real. The club has tried selling him before and teams like Manchester United and Tottenham have shown interest. The trouble is that, simply put, Bale is too expensive and unwilling to cut down his current wage demands. The Welshman has two more years left on his contract. He currently earns 18 million pounds per year and would prefer seeing his contract through. It's clear that Zidane would rather have the player leave and use the transfer fee for summer investments, but it remains to be seen if the clubs can come to an agreement.
Who have we missed? Will you be looking to transfer your FootballCoin cards for these players in the game market? Don't forget to register your account and submit your drafts for the upcoming fantasy contests.
Eduard Bănulescu