Gian Piero Ventura has been sacked as Italy manager following the defeat to Sweden in the World Cup playoffs. Here are the names rumored to be in talks to take his place. 
The Italian national football team is one of the most famous in the world. Naturally, the consistent results have made football one of the country's brands. Also, naturally the failure to qualify for the World Cup, a competition they've won four times, has been received as a disaster. Here are the managers rumored to be in contention for the available position.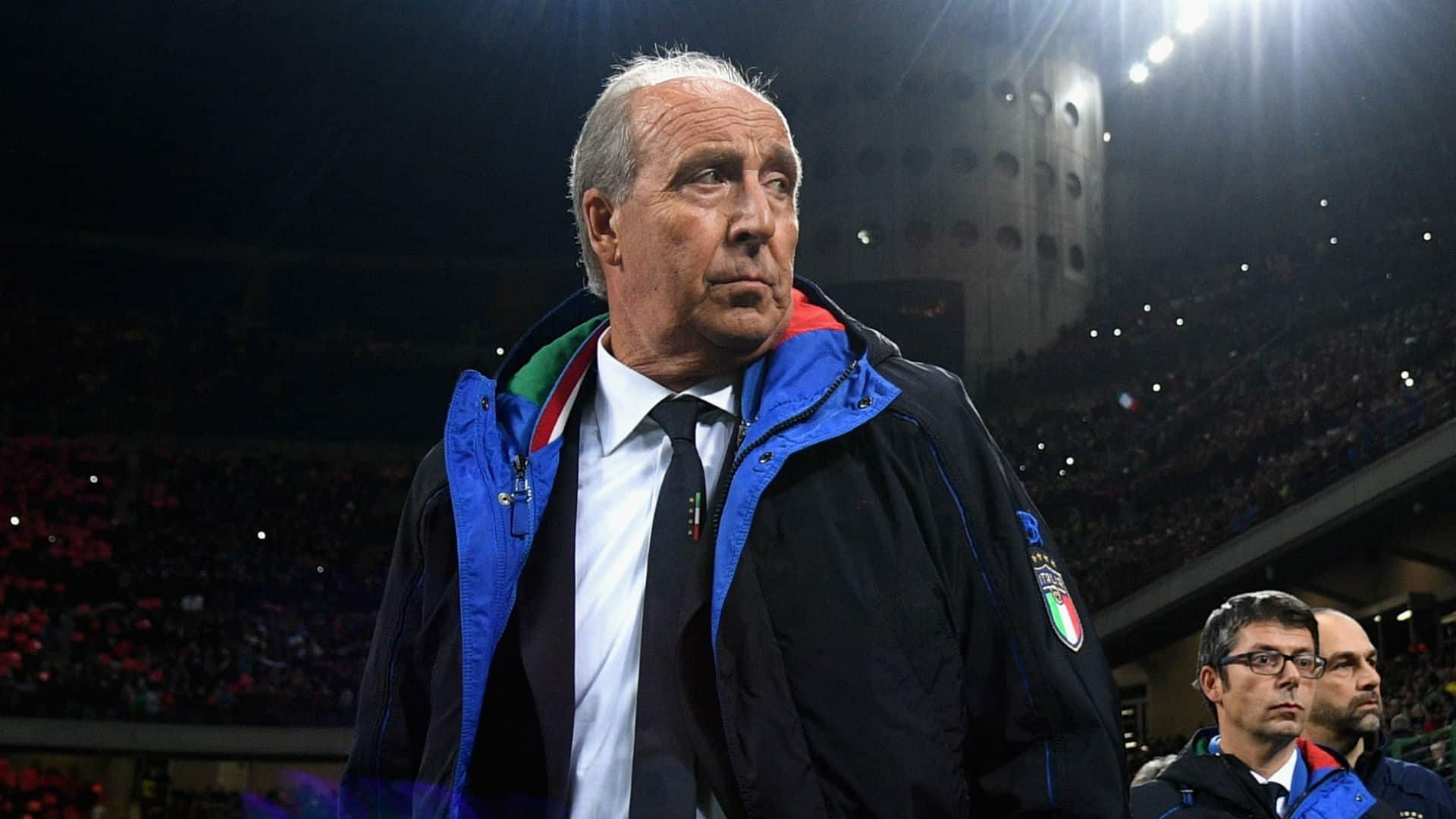 Realistic :
Rumored to be the Federation's first choice and currently without a team following his dismissal from Bayern Munich. Ancelotti has a history of success both as player and manager. As a player, he has represented Italy on 26 occasions. As a manager, he has won numerous top-tier trophies, including three Champions League winner medals.
Less experienced than usual for a job like this. Despite this, Di Biagio has enjoyed success with the youth squad and could help promote a new generation of players, following the decision to retire of several key names.
Capello boasts an extremely impressive resume that could make him perfect for the job. He also has international experience to his credit, having coached England and Russia. Publicly he has denied wanting to take on the job yet time will tell.
Hard to believe:
Massimiliano Allegri and Antonio Conte
They are two of the most successful Italian managers in recent years. Given this fact, they would naturally be considered for the position. Then there's also the fact that they currently manage two of the most important teams in the world. However, given Conte's recent rough patch at Chelsea, rumors he would prefer to return to Italy and previous experience managing the national team could eventually make a deal possible.
Italy's captain in the winning 2002 World Cup campaign, Cannavaro is a fan favorite. His experience as a manager is mostly limited to the Chinese Super League. It's unlikely though that the Italian federation would take a chance on him at this stage.
Mancini has had great success in the Serie A with Inter and then, later, at Manchester City. Recent years have passed without many noteworthy achievements, but his currently managing Zenit St. Petersburg, one of the favorites to win the Russian Premier League. His contract should make it difficult to strike a deal.