The group phase of the second edition of the UEFA Nations League has ended. What was promised was a spectacle. For the most part, national teams have provided a highly enjoyable spectacle. Let's take a look at the top goal scorers for the 2020/21 edition.
Erling Haaland (Norway) – 6 goals in the Nations League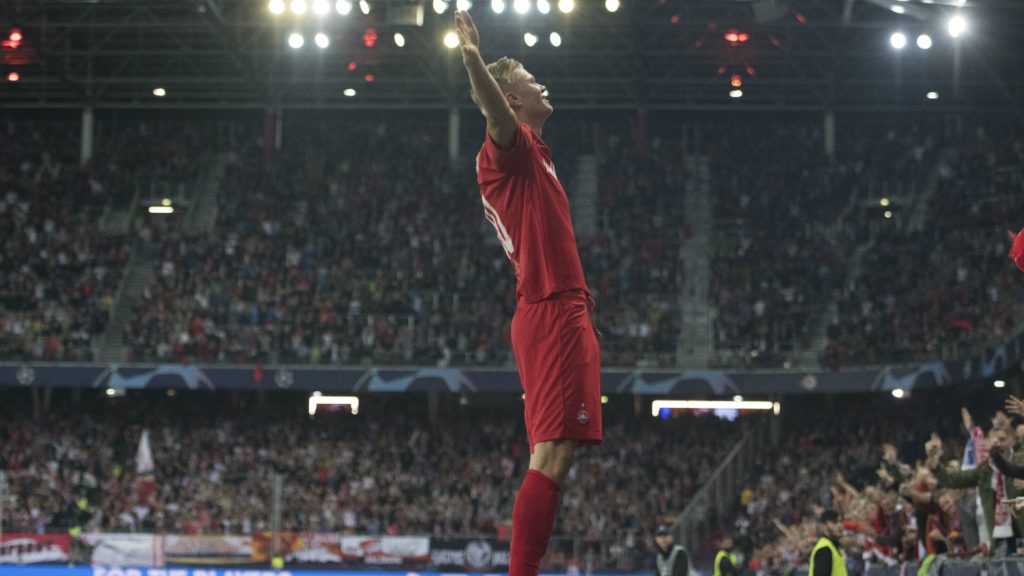 Erling Haaland has been outclassing defenders for less than a year as far as most football fans are concerned. Far from a one hit wonder, the Norwegian has been in spectacular form across all competitions.
He's the top goalscorer in the Nations League in spite of only playing 4 of the 6 games. Austria, Northern Ireland and Romania have all fallen prey to Haalang' strength and attacking flair. What is there still left to achieve for Dortmund's striker? At 20-years-old and with a baggage of incredible skill and determination, the answer seems to be: just abut anything.
Romelu Lukaku (Belgium) – 5 goals
When Romelu Lukaku departed Manchester United a little over a year ago, few tears were shed back in Old Trafford. The striker has, however, revealed his class whenever he took the pitch. Lukaku is one of Serie A's best forwards. He's also one of the most supremely confident goal scorers in the Nations League, having scored five goals in five appearances for Belgium.
Eran Zahavi (Israel) – 4 goals
Those in the know will tell you that Eran Zahavi was always blessed with tremendous skill. The Israelian attacking-midfielder has been something of a journeyman throughout his career. Still, his consistent performances have brought him nearly 60 call-ups to the national team. In 2020 he scored 5 goals in 6 appearances for Israel in the Nations League. The year before also proved to be a success for Zahavi, as he netted 11 goals for his country. It would seem that the player is a rare example of a footballer who simply gets better with age.
Ferran Torres (Spain) – 4 goals
Ferran Torres' career has switched into overdrive in the last year or so. First, he made big waves for Valencia, before being whisked away by Manchester City to the Premier League. 2020 also marked the start of his international career. He scored 4 goals for Spain in 6 appearances. He even netted an unforgettable hat-trick against Germany.
Stevan Jovetic (Montenegro) – 4 goals
Stevan Jovetic is a highly respected footballer for European fans. He is, however, a national hero back in Montenegro. In this edition of the Nations League, he scored 4 goals in 6 appearances. While opponents weren't exactly top-class, Jovetic's performances helped his team finish top of their Nations League group.
Featured image source: Getty Images