With the Premier League season moving into its second quarter, the competition's table is finally shaping up in earnest. With so much at stake, who are the players that could make a big impact in this week's games? Will you be giving them a chance in your fantasy football draft?
Asmir Begovic (Bournemouth)
An experienced goalkeeper, free to choose in FootballCoin, whose team is facing Manchester United. With Lukaku out, Rashford in poor form and Martial's oscillating performances, Begovic could pull out a surprise and keep a clean sheet for Bournemouth
Jamie Vardy (Leicester)
It's an emotional time for Leicester's staff and supporters and this will likely transfer to the team's performance against Cardiff. Vardy is arguably the most emblematic member of the squad that won the league in 2016. The striker should really be using his chance of starting against Cardiff to score.
Aaron Wan-Bissaka (Crystal Palace)
Wan-Bissaka is one of the most talked about youngsters in the Premier League. The defender will be put to the test at Stamford Bridge in the week's closing game. Failure to win would would cast Chelsea further away from the top position.
          Raheem Sterling (Manchester City)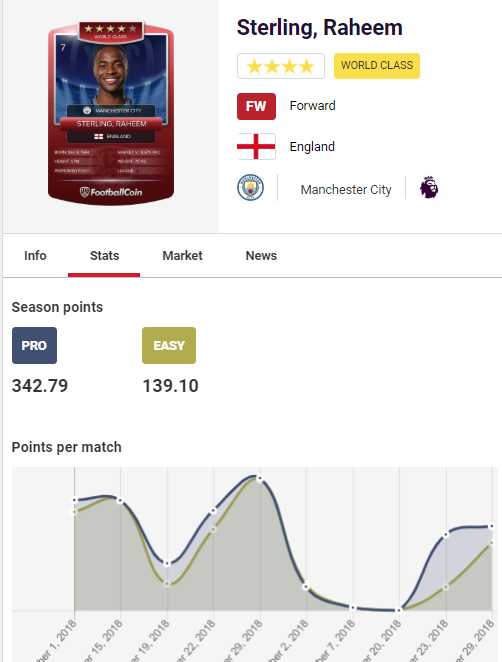 Another week, another dismantling of a lesser team by Manchester City? To be frank, few expect Guardiola's men to drop points against Southampton. Sterling has been in good form lately and will likely be City's biggest goal threat.
Fabinho (Liverpool)
The Brazilian arrived at Liverpool this summer and was promptly relegated to the substitutes list. However, Jurgen Klopp has invested more trust in recent weeks, starting in the last two games and being the Man of the Match against Red Star Belgrade. Playing away to Arsenal and doing well, could seal the deal for Fabinho as he looks for a consistent starting place in the team.
The English Premier League is set to start tomorrow and so is the free fantasy contest organized by FootballCoin. Don't forget to join and create your perfect draft, for a chance to win important cryptocurrency prizes.