Some high-profile teams have simply not gotten off the starting block quickly enough this season. Supporters are disappointed. Naturally, some questions arise. Will they manage to turn their campaign around?
Let's take a look at the biggest disappointments this season and suggest some players that fantasy managers might do good to think twice about picking for their drafts.
Manchester United
The trouble with United is not so much that they're underachieving this year by a wide mark. It's that they have been slightly, yet consistently underachieving for some time. And while their competition is getting better, United are stuck in the same problems.
The Reds are held at Old Trafford. #MUFC #MUNWOL pic.twitter.com/ZatU5PSSlP

— Manchester United (@ManUtd) September 22, 2018
Manager Jose Mourinho found himself in considerable trouble this season. There was upheaval in regards to players, fans and a general dissatisfaction about the club's transfer policies.
United currently finds themselves in seventh place in the Premier League. It's not terrible and it's still early. But the sense is that the team are on course to once again miss out the brig prize, while the Ferguson lead era of success seems a lifetime away.
Players to watch out for:
Marcus Rashford – 35.62 points this season
Phil Jones – 18.97 points (free FootballCoin player)
Nemanja Matic – 78 points
AS Roma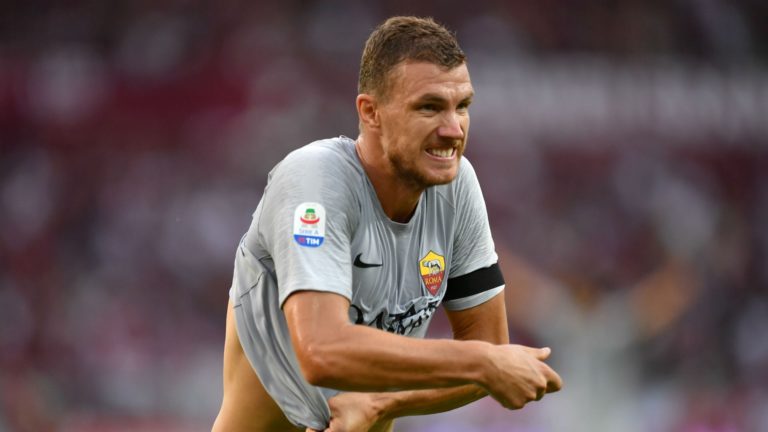 Call it a period of readjustment, but Roma's current 14th place in Serie A cannot be making the giallorossi happy. The team finished third last season and have been contenders for the Scudetto in recent campaigns.
There's also the matter of the humbling 3-0 defeat in the Champions League, to Real Madrid. Last season Roma barely missed out on the competition's final. It was a surprising result no doubt, but one that the Italians don't seem ready to build upon.
Triplice fischio.#BolognaRoma pic.twitter.com/bpdEh1NaTr

— AS Roma (@OfficialASRoma) September 23, 2018
The team has lost a few important players in the transfer market this summer, while some of their more important squad members are getting on in age. Roma have made the necessary changes, but it remains to be seen if those will prove successful.
Players to watch out for:
Stephan El Shaarawy – 81.76 seasonal points
Steven Nzonzi – 72 points
Patrik Schick – 51 points (free FootballCoin player)
Valencia
Similarly to Roma, Valencia have started the season poorly, leading some to doubt the team's chances this season. The team finished fourth last season, frankly above most casual observers' expectations. What's to account for the sudden change in form?
Firstly, some changes were made to the squad. Simone Zaza, the team's top scorer, departed for Serie A. Martin Montoya joined Brighton for a hefty transfer fee. The absences are being felt.
More interestingly, Valencia has invested a good deal of money in transfers. It shows that the team is ambitious and wants to continue their run among the top teams in La Liga. So far the new arrivals haven't quite quite been at their usual pace. Last week's defeat to a one man down Juventus team has further signaled the alarm. Does Valencia have what it takes to turn the season around?
Players to watch out for:
Kevin Gameiro – 80.75 seasonal points
Michy Batshuayi – 56.69 points
Goncalo Guedes – 31.69 points (free FootballCoin player)
Notable mention:
Shalke 04: At the end of the 2017/18 campaign they finished second, above teams like Dortmund or Hoffenheim. This season they are dead last, having lost all of their first four encounters in the Bundesliga. Enough said.
All of these teams feature star player that carry, naturally, a lot of allure for fantasy football managers. But be warned about their current form. We are not suggesting that you should avoid them outright, but we are recommending you carefully consider them when you pick your draft for the upcoming FootballCoin contests. 
Eduard Bănulescu