Football fans were told not to expect too many extravagant transfers in 2021. After all, the pandemic has hit the football industry hard. Instead, they were treated to one of the busiest and, frankly, the most entertaining transfer windows in years. Here are our picks for the 10 biggest football transfers of the summer 2021 window.
Note that we've made our picks based on fees involved, as well the importance of the transfer for the league and the teams involved.
The transfer of Tammy Abraham may, initially, have seemed inconsequential in the deluge of big transfer sagas this summer. It's a highly relevant one though for a few reasons. First of all, Chelsea made €38.00m of the deal. This means that the London club continues to earn money on their transfers, unlike some of their rivals. This means that they are able to continue spending.
It's also relevant from a sporting perspective. Abraham's first couple of games for AS Roma have been nothing short of impressive. The Anglo-Nigerian international clearly wants to prove himself and has the skill and determination to do it.
9 Rodrigo De Paul – Udinese to Atletico Madrid
Fans of Serie A will be unhappy with the departure of some of the league's best players this summer. One of them is Argentine number 10 Rodrigo De Paul. He joins La Liga champions Atletico Madrid, a team eyeing a second straight title in Spain
8 Ben White – Brighton to Arsenal
Done deal transfer in Premier League! These words echoed loudly on Twitter throughout the summer. White's impressive, consistent display for Brighton earned him a call-up to England's Euro 2020 squad. It then earned him a transfer €58.50m to Arsenal, a team in desperate need of quality defenders. The Gunners are still in disarray but in White they may finally have a center-back that they can depend on for years on end.
7 Jadon Sancho – Borussia Dortmund to Manchester United
Jadon Sancho returns to Manchester. Only, this time, he will be playing for United, a team that has been pursuing the youngster for years. The Red Devils are now spoiled for attacking choices. The deal cost the club €85.00m, and it wasn't even the only high-profile transfer the club approved this summer.
Sancho hasn't had the greatest start to his new career, but there is the confidence that he can be a player to bring glory to the club for years to come.
Eduardo Camavinga may only be 18 years old. However, he is regarded by, practically, every football analyst as a future superstar. Leave it to Real Madrid, a team officially undergoing a financial tightening of the belt, to really test the transfer market this summer. They spent €31.00m on the midfielder who was in his last year of contract.
5 Antoine Griezmann – FC Barcelona to Atletico Madrid
The transfer of Antoine Griezmann to Barcelona and back may turn out to be one of the best pieces of business Atletico Madrid ever do. In the time since he has been away, the team has retained its status, even managing to win La Liga. The Frenchman returns for a loan fee of €10.00m which may turn into a permanent deal. It cost Barca €120 million to bring him over to Camp Nou where scored 22 goals across two years. Shrewd business!
4 Romelu Lukaku – Inter Milan to Chelsea
The writing was on the wall for a long time. Romelu Lukaku was always going to want to return to the Premier League and prove himself thoroughly for a big side. The move has happened quicker than expected. The Belgium striker has just won the Scudetto with Inter Milan. Chelsea paid €115.00m to bring Lukaku to Stamford Bridge, and Thomas Tuchel's squad looks supremely impressive.
3 Jack Grealish – Aston Villa to Manchester City
Loyalty is a treasured commodity in modern football. Jack Grealish may be a lifelong Aston Villa supporter. However, his transfer to Pep Guardiola's Manchester City always seemed to make sense. Villa is allowed to go out and spend €117.50m to improve the squad massively. Grealish helps even out an already impressive City side which won the Premier League title last year and is hoping to use this transfer to help themselves to the same honor this year.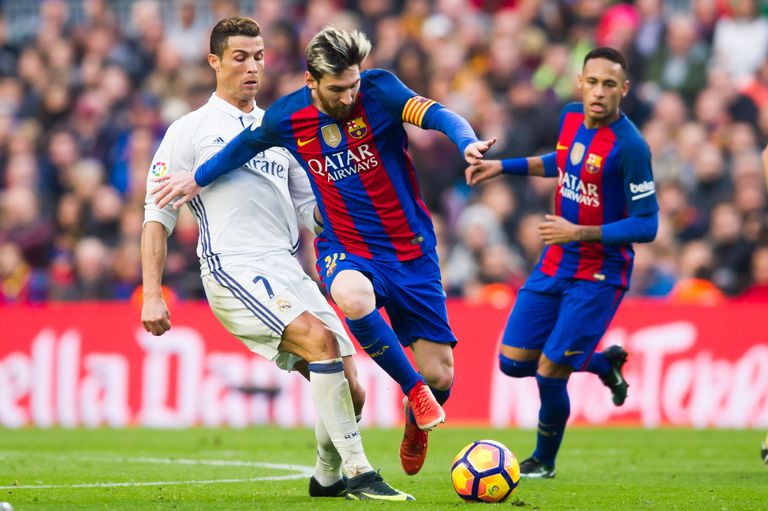 Cristiano Ronaldo remains one of the two biggest superstars in modern football. Days before the transfer deadline, Ronaldo seemed to suggest that he was happy with his place at Juventus. Hours before the deadline, however, reports suggest Ronaldo was on his way to Manchester City. Rivals United, CR7's former club, swooped in and brought the Portuguese international back to Old Trafford.
It's a transfer that certainly helps build confidence among the Red Devils' faithful. The team's attacking options may not be Ole Gunnar Solskjaer's biggest issue. Ronaldo, however, should bring a winning mentality to the club that is sorely missing.
Lionel Messi's departure from FC Barcelona may just be the most sensational transfer in football history. The story is immensely famous and known in most quarters. Messi requested to leave months ago but was persuaded to stay. Barca was then unable to resign the player once his contract was up because of financial wranglings with the Spanish federation. Of the numerous interested parties, PSG, possibly the world's wealthiest club, won the Argentine's signature. Messi signed on a free deal, joining the likes of Achraf Hakimi, Gianluigi Donnarumma, Sergio Ramos, and Nuno Mendes among PSG's greatest ever transfer window.
The deals may raise eyebrows in regards to financial fair play. Beyond that, simply, what this means is that Lionel Messi will no longer wear the iconic number 10 shirt for Barcelona. Instead, he will sport number 30 for Paris Saint-Germain. For the time being, he is a member of a squad that also includes Neymar, Kylian Mbappe, or Angel Di Maria, a veritable Harlem Globetrotters of the football world. Will this be enough to to finally push PSG over the Champions League line? We're about to find out.
How many of these NFT cards do you own in FootballCoin? Head over to the game and get your squads ready ahead of the game's daily contests.