Premier League teams routinely spend tens of millions of pounds on a top forward. But let's take a look at some of the less expensive options you can pick from for your fantasy team. These are the players that come cheap, can score goals and can score you points. 
Richarlison
Everton's transfer strategy in recent years has been curious to say the least. But fans have every reason to be excited by the recent signing of Richarlison. The 21 year old Brazilian hasn't wasted any time in making an impact for his new club. He has scored three goals in his first two league games. He's also free in FootballCoin, meaning he's one of the best possible fantasy picks at the moment. The youngster has his sights set on even bigger things.
"I want to be the top scorer of the league, take Everton back to the Champions League and reach the Brazilian national team," Richarlison says.
Raul Jimenez
Things are looking up for the 27 year old. The former Benfica forward was chosen in Mexico's squad for the summer World Cup. Recently he landed a loan deal to newly promoted Wolverhampton. And the Wolves have started out strong. Jimenez has played every minute of their first two Premier League games, managing to score a goal. As things stand, Wolves are more than likely to pay Benfica the €38 million buyout clause and ensure the Mexican forward stays put.
Gabriel Jesus
Ok, we're sort of cheating with this one. But Gabriel Jesus is a free player in FootballCoin and there is a general feeling that the young Brazilian still has plenty to prove. Regardless, it should be noted that the striker is already a force to be reckoned with in the Premier League. He is a starting choice for Pep Guardiola in Manchester City's side. He enjoyed a similar status last year when the club won the title. And he has become an important player for the national team of Brazil. The striker is one off the most popular players in FootballCoin and looking at his achievements, it is easy to understand why. Great pick for any fantasy football team.
Joselu
A lot has been expected of this player throughout his career. In many ways he is leaving things late. But at 28, and as an important player for Newcastle, the former Real Madrid and Stoke striker, needs to justify the hype. So far, so good. Joselu has scored once this season. A good pick, that may get better as the season moves on.
James Maddison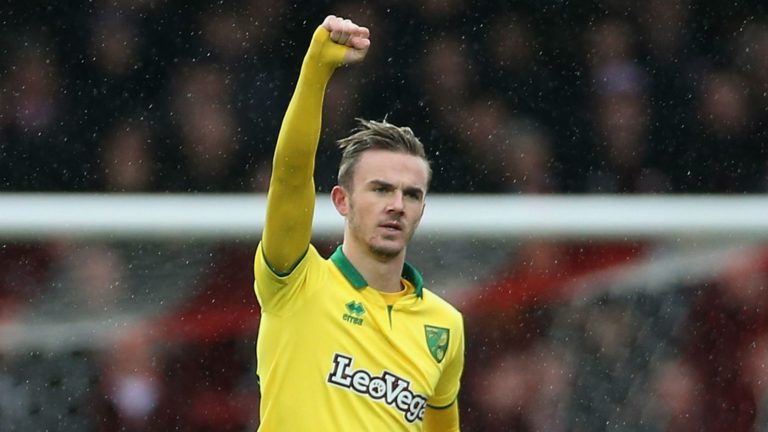 A Premier League debutant, Maddison is staking a claim in the Foxes' first team. The young upstart has played in both of Leicester's league games and has scored once. Many predict the player will continue to impress throughout the season. Pick Maddison and you may just be be getting involved in history in the making.
The Premier League begins tomorrow and naturally we have a contest lined up. Come and join us, pick a foolproof draft and we'll be happy to reward you.