Luke Shaw was once seen as the future best left-back in the world by numerous pundits. Still, despite starting regularly for Manchester United, his stats have decreased dramatically culminating in a miserable start to the 2020/21 season. These are some of the reasons why United looks ready to invest in transferring Alex Telles. Here are the reasons for Shaw's decline.
Luke Shaw, former wonderkid
Shaw is a product of the Southampton Academy. At 17 years of age, he was the youngest player to start for the Saints in the Premier League. Regular features and his exciting potential brought him to the attention of the best clubs in England.
Manchester United won the battle for Luke Shaw's signature in 2014. The transfer cost £30 million. At the time, the left-back was seen as England's heir-apparent to Ashley Cole. Others even went as far as to proclaim Shaw the future best left-back in the world. While the hype was justified, the praise seems ridiculous in light of recent performances.
Luke Shaw's time at United never really took off
Shaw made 15 starts for Manchester United in his debut season. These were different times, ones in which Phil Jones was often United's best defensive player.
The England youngster may have been the first choice for the left-back position, sometimes occupied by Ashley Young, but he rarely shone in the role.
The player spent the next season mostly out through injury. His few appearances showed glimpses of brilliance. Shaw even managed his first assist for the club.
It would be one of 9 assists Luke Shaw would provide from 2012 to 2020. In a modern game where players like Trent Alexander-Arnold or Alphonse Davies are, often, their main goal providers, Luke Shaw's stats are far from impressive.
Shaw's biggest achievements so far
Luke Shaw has managed one single goal during his club career, besides his 9 assists, in spite of the fact that managers often tried to deploy him as a modern wing-back.
The wing-back position requires speed, positioning, and the ability to cross. Luke Shaw struggles with all these three elements. In a standard, defensive-minded, left-back role, Shaw is more competent. He is even suited to the central-defender role when needed. However, in a team that focuses on pace, and quick transitions, the 25-year-old often finds himself outclassed.
Luke Shaw in 2020/21
Shaw's decline has been, unfortunately, a steady one. Jose Mourinho, the previous manager of Man. United, opted to critique the player publicly. What at the time seemed harsh and ill-advised, now plays like a warning sign.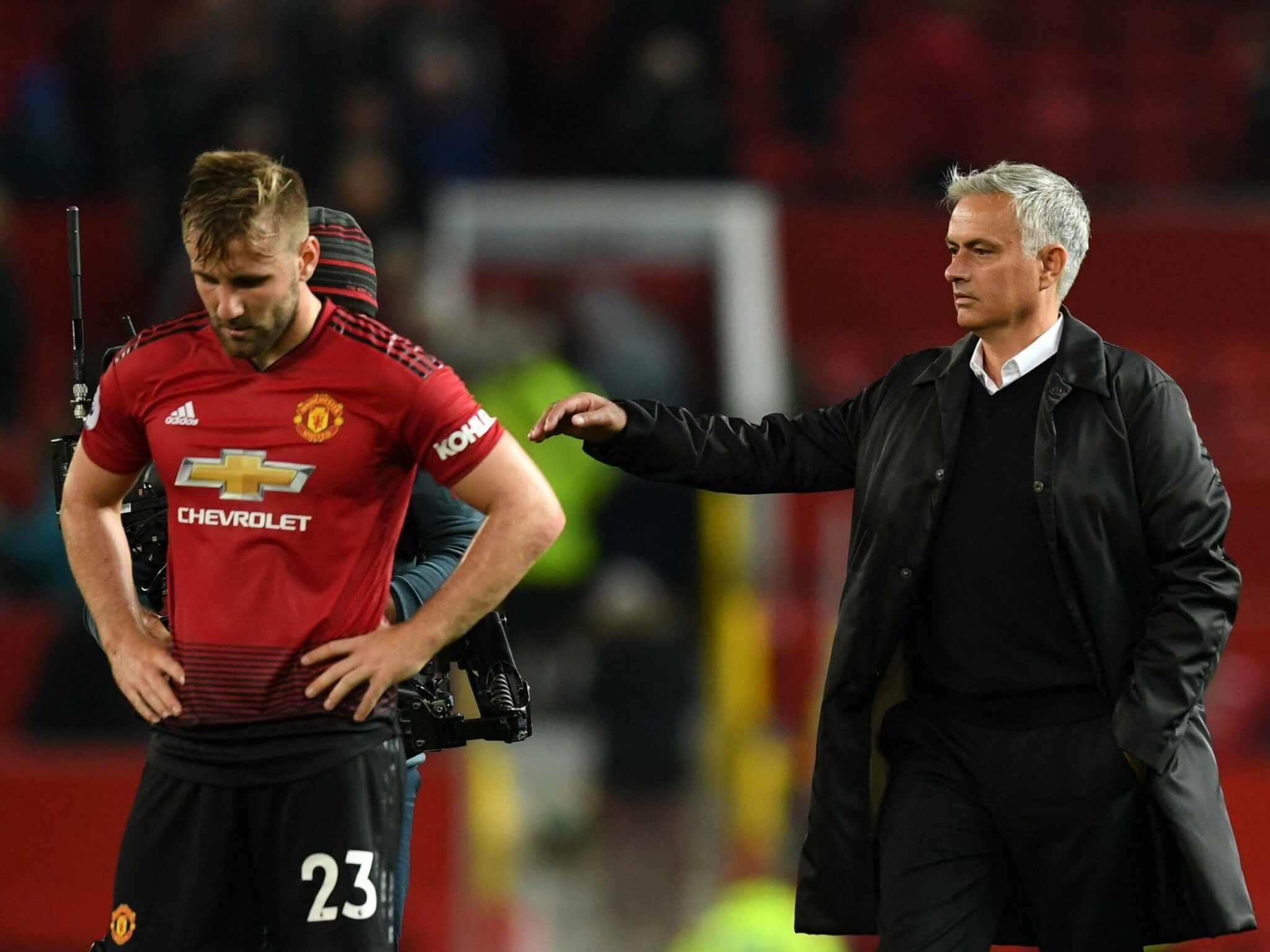 Since 2018, Shaw has played most games for Manchester United, apart from times when he was out injured. His performances have dipped, however, every single year.
He has also lost his part in Gareth Southgate's England national team. This, despite the fact that until 2020 United made no real attempt to transfer a replacement, opting for internal choices such as Brandon Williams.
Diminishing returns for Shaw at Manchester United
What is worse, if we look at facts rationally, the sad truth is that Luke Shaw, at 25, is no longer a youngster looking to learn and improve. Besides this, his weight issues and frequent individual errors show a player that has not been able to grow his mental fortuity despite being made a priority by both club and country.
Ole Gunnar Solskjaer is, like Alex Ferguson, a manager loyal to his players. However, the recent 1-6 defeat to Tottenham, has, once and for all, showed the ability of Manchester United's defenders. This was not merely a one time defeat, and those in charge at Old Trafford need to face the cold facts.
While we sincerely wish Luke Shaw all the best, and believe he can still play in the Premier League, little of his performances during the past few years, have shown he is currently capable of playing for either Manchester United, or for England.