Brazilian goalkeeper Alisson Becker has been signed by Liverpool for a reported fee of 75million Euros (£66.8million). It's the most expensive transfer for a goalkeeper. And it's a long way from Liverpool's frugal spending days of yesteryear. 
It was 15 years ago to the day that Barcelona signed the most famous player on the planet at the time, Ronaldinho. The transfer cost the Catalans €25m. Short change in today's football economy.
Change of transfer policy
Last year, Liverpool manager Jurgen Klopp decried the spending policy of rival Premier League clubs. Things have changed. Having proven himself by reaching the UCL final. Klopp is now permitted a much higher spending budget. The former Dortmund manager is taking full advantage.
Alisson becomes the most expensive keeper in the world. He will also go on to fill in the most sensitive playing position in the Merseyside team. The keeper was a regular for AS Roma and Brazil in the last season. He follows former teammate Salah in seeking further recognition at Liverpool.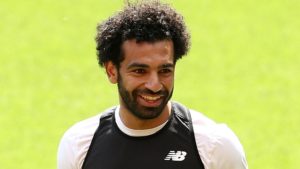 "Yesterday, he [Salah] sent me a message saying: 'Hey, what are you waiting for?' As the negotiations were at an advanced stage, I replied to him straight away saying: 'Calm down, I'm on my way!'"
"I'm really happy to have the opportunity to play alongside him again. As well as being a great player, he is a huge character and a great person – which is the most important thing," Alisson says.
As for manager Jurgen Klopp, he says it was a deal that could not be passed up.
"We got him here because of his existing strengths, which is in all goalkeeper departments the highest level. But of course he still has to adapt and age-wise he can improve, the best years are coming in the goalkeeper life, so it's all good."
Numerous squad additions
Alisson joins Naby Keïta, Fabinho and Xherdan Shaqiri in the summer spending transfer spree. Fans have many reasons to be excited for the new season. The transfer strategy is a far cry from last season. Then, Jurgen Klopp seemed determined to play the market differently. He promised clever transfers, not expensive ones.
But having gotten so close to the pinnacle last season, only to lose out to the wealthier Real Madrid, Liverpool is determined to make changes. Klopp explains the team is simply trying to adapt.
"I think it's something we have to do. He has nothing to do with the price, we have nothing to do with the price, it's the market, that's how it is and we will not think a lot about it. It shows the value of goalkeepers, of course, in this moment. It will happen a lot in the next few weeks I guess and that's it, so we are really happy to have him here now," the German manager told reporters.
Liverpool will be looking to challenge for top honors in the Premier League. The competition, along with Europe's finest leagues, will be hosted through FootballCoin contests. Join now and prove your skill!