Pep Guardiola took more time than he expected to turn Manchester City into the ruthless football machine he desired, but it seems to be coming together.
When Guardiola arrived in Manchester fans had all the confidence in the world in him. Quite frankly, the vast majority, if ask,d would have believed the team was a prime contender for both the Premier League and elusive Champions League trophies, in the manager's first season at the club.
It wasn't to be. And while it was not a dramatic failure, City never looked like a team ready to win everything. Rather, they looked like a team destined to waste their biggest opportunities at the worst of times.
For the new season, Guardiola made it clear that he had no other option than to try and win everything if he was to keep his job. It would be a strange way to exit the club for a man so successful at Barcelona and Bayern Munchen. The club offered the Spaniard an impressive transfer budget and Guardiola spent just about every penny in an attempt to reorganize his team.
It seems to be working out, with City coasting to easy victories in the early stages of the season. So, what's different this time around?
Clinical finishing and making the most of each chance
Perhaps City's biggest result this season was the 5-0 victory over Liverpool. Jurgen Klopp's side had Sadio Mane sent off after a nasty challenge on City's keeper Ederson. The Manchester side would have perhaps made it hard for themselves to find victory last year, but this season's team wasted no time demolishing Liverpool. City employed a balanced 5-1-2-2 formation that tore through Liverpool's 4-3-3, especially once the side was down to 10 men (and reduced to a 4-3-2).
Getting to understand Guardiola's way
The Spanish manager is best known for football that encourages possession. Once the team loses the ball, they are required to press as high up the pitch as possible and to get the ball back. The team usually plays with a high defensive line where the keeper is expected to act as a sweeper. City's players seem to finally
City's players seem to have finally grown accustomed to the manager's tactics. It's all the more a victory for Pep since many pundits were convinced that the tactics employed by him in Spain and Germany were never going to work in the Premier League. This season could well prove them wrong, with City currently first in the league, tied with their Manchester rivals, United.
Kevin De Bruyne became the team's maestro
De Bruyne's role in City's squad was greeted with some hesitancy by supporters. It was clear he was a player of immense potential. But was he equipped with what it takes to be decisive for the team? This season, De Bruyne has been superb, acting as the team's mastermind. Great pace, technique, and killer through balls have all been provided with consistency. David Silva and Fernandinho have managed to assist the Belgian well enough. Things can improve as the season moves forward.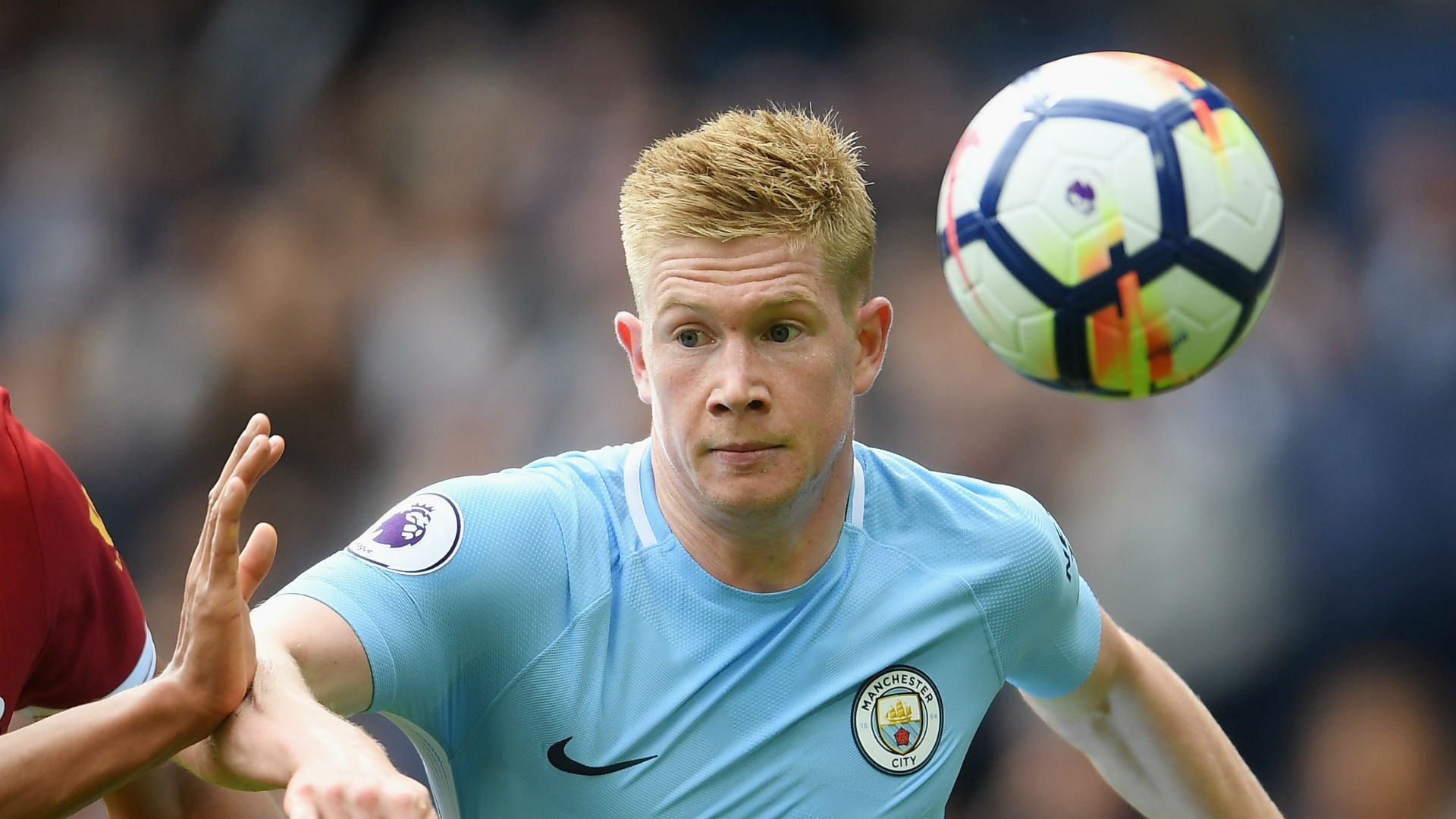 Top goalscorers
City has been proven to be particularly cold-blooded when it comes to their attacking strategies. Looks like Guardiola has managed to turn his side into a team ready to make the best out of each goal chance. The team is tied on goals with United, but it's been the fashion in which they've won in the last two rounds that have really got their fans excited. It was a victory five-goal goal margin to Liverpool and by a six-goal difference to Watford, that show City to be a merciless side when they are able to dominate the game.
Gabriel Jesus was the team's big hope for last year and he is finally coming into his own. Sergio Aguero is back on top form and Leroy Sane, a player signed with a mind for the future, looks ready to become a decisive player.
Final say
Guardiola is finally getting to shape the team he always wanted for Manchester City. This represents a triumph to his strong will and determination. It's also a testament to the players' belief in them. Should the side be saved from injury and disciplinary concerns, they could turn out to be England's biggest hope for the European competitions and one of the main contenders for the Premier League trophy. De Bruyne, Silva, Jesus and Aguero will all need to remain just as motivated (and heatlhy) for the team to be able to reach its goals.