Olivier Giroud has received his share of criticism following a World Cup tournament where he failed to score despite France winning the trophy. The striker managed to end his goalless run against Holland, making him the fourth best goalscorer in Les Bleus' history.
Criticism following World Cup
Conventional wisdom says that a striker does a good job provided he scores goals. Olivier Giroud was a starting player for France at the World Cup. He managed no goals, but his team won the tournament. Should this be considered a success ?
Manager Didier Deschamps firmly  believed so and has continued to give the Chelsea forward the opportunity to play. Last night, against Holland in a game counting for the newly introduced Nations League, Giroud managed the winning goal.
 "The win was the most important thing in order to make this a beautiful party. I'm very happy for Olivier Giroud. Strikers go through periods when they don't score as many goals."
"He's useful to our play and he scored a lovely goal that gave us the win this evening. We're going to savour it. There was a formidable atmosphere this evening and it's going to carry on for a bit," Deschamps told reporters.
75' GOOOOOAAAL! @_OlivierGiroud_ flicks the ball home to restore Les Bleus' lead!#FiersdetreBleus #FRANED pic.twitter.com/NvB3VMsUXu

— French Team ⭐⭐ (@FrenchTeam) September 9, 2018
There have been those who have snickered at Giroud's lack of goals in the World Cup. However, according to Deschamps himself and others watching the team's tactics, the Chelsea forward played an important role in the team. The former Arsenal player was responsible with creating extra strength for the defense and with drawing defenders out of position when France counter attacked, leaving space for Kylian Mbappe.
Giroud, one of France's top goalscorers
Last night's game turned out to be an lucky chance for Giroud to prove himself in front of his doubters and write his name in the national team's history books. The forward became the country's fourth all time goalscorer. With 32 goals he is now ahead of Les Bleues legend Zinedine Zidane (31 goals).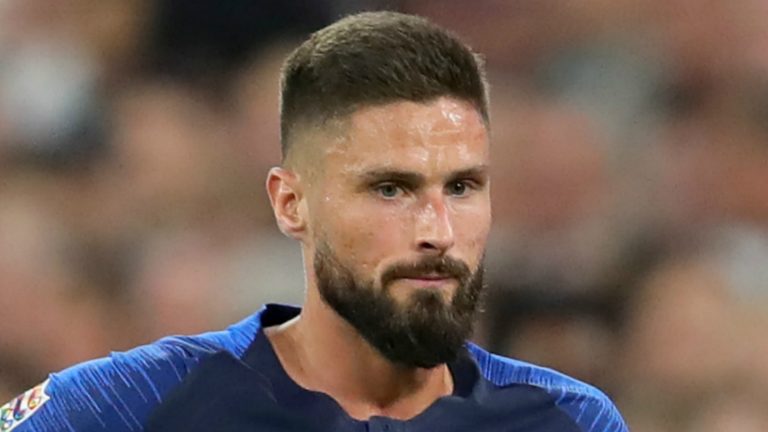 It's quite a legacy the forward is building for himself. Especially considering the Giroud is now ahead in the ranks of the likes of Jean-Pierre Papin, Just Fontaine or Eric Cantona. It's also impressive considering that the Chelsea forward made his debut in the national team in 2011. And at 31 years of age, it's likely he will continue to add goals to his tally.
What's next for Giroud and Les Bleues
France are out of action until November when they take on Iceland in a friendly match. Meanwhile, Giroud will have a tougher time convincing his new Chelsea manager Maurizio Sarri of offering him a starting place for the London side. His first opportunity to get a foothold in the team will be on Saturday when Cardiff City travel to Stamford Bridge. The match makes its way into a free FootballCoin contest. Don't forget to pick your perfect draft and win XFC coin prizes.