Diego Costa is finally an official member of Atletico Madrid. Manager Diego Simeone is hopeful of a successful partnership between Costa and Atletico star Antoine Griezmann.
Costa was an important part of Chelsea's winning Premier League campaign last season. Shortly afterward, however, he fell out of favor with manager Antonio Conte. Costa was no longer a member of the squad. After much speculation, Costa joined his former club, Atletico Madrid.
The striker will finally get the chance to represent Atletico Madrid in January. The player was denied the chance to play for the La Liga side after having been a member of Chelsea's squad at the start of the season. Costa talked about his desire to get going on playing for Atletico. "I've been waiting for this moment for a long time, I just want to get in shape to play as soon as possible. I'm tired of training. I want to play," the Spanish striker said.
Expectations are high. Costa, for all trouble he had with the manager at Chelsea, proved to be a very efficient striker. Atletico's manager, Diego Simeone, is excited about the goalscoring potential of Costa. His potential could only be increased by the fact that he will start alongside, Antoine Griezmann, arguably the club's most famous player.
"We have worked hard to bring Griezmann and Costa and hopefully we keep him for a period," the manager said.
It remains to be seen, however, if Costa and Griezmann do in fact get the chance to be teammates. The former is linked, once again, with a move away from the club. Manchester United is touted as the player's most likely destination. Offers for the player have been pouring for the last couple of years.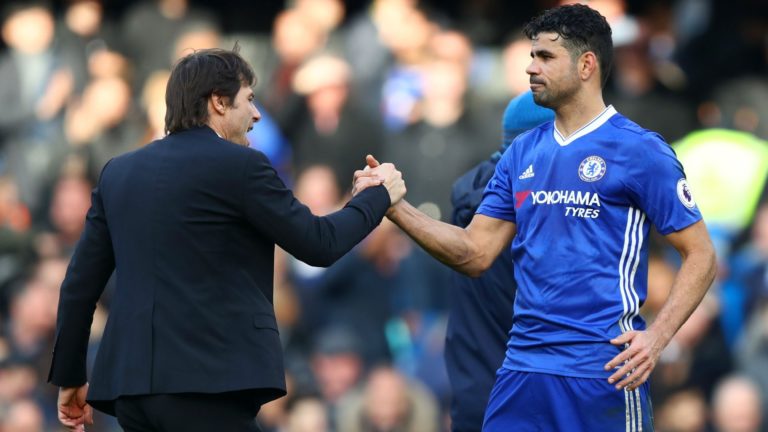 Meanwhile, Costa displayed a very positive attitude towards his new club. At the press conference meant to announce his return, his good will even extended towards his former club, Chelsea. Costa referred to it as a good period of his career.
And despite the known falling out Antonio Conte had with Diego Costa, the manager also had a postive attitude about their collaboration. "We won together, so I will always remember him in a positive way. We fought together and won together."