La Liga side Barcelona is anxious to improve in defense before the new season begins and Héctor Bellerín is one of the players they've shown the most interest in. 
And Barcelona's Denis Suarez recently revealed that there is a good chance the transfer could go through. Arsenal, who finished fifth in the Premier League, will not have an easy time in avoiding the transfer of some of their best players. It's a difficult situation for the Gunners, who themselves are trying to improve their squad.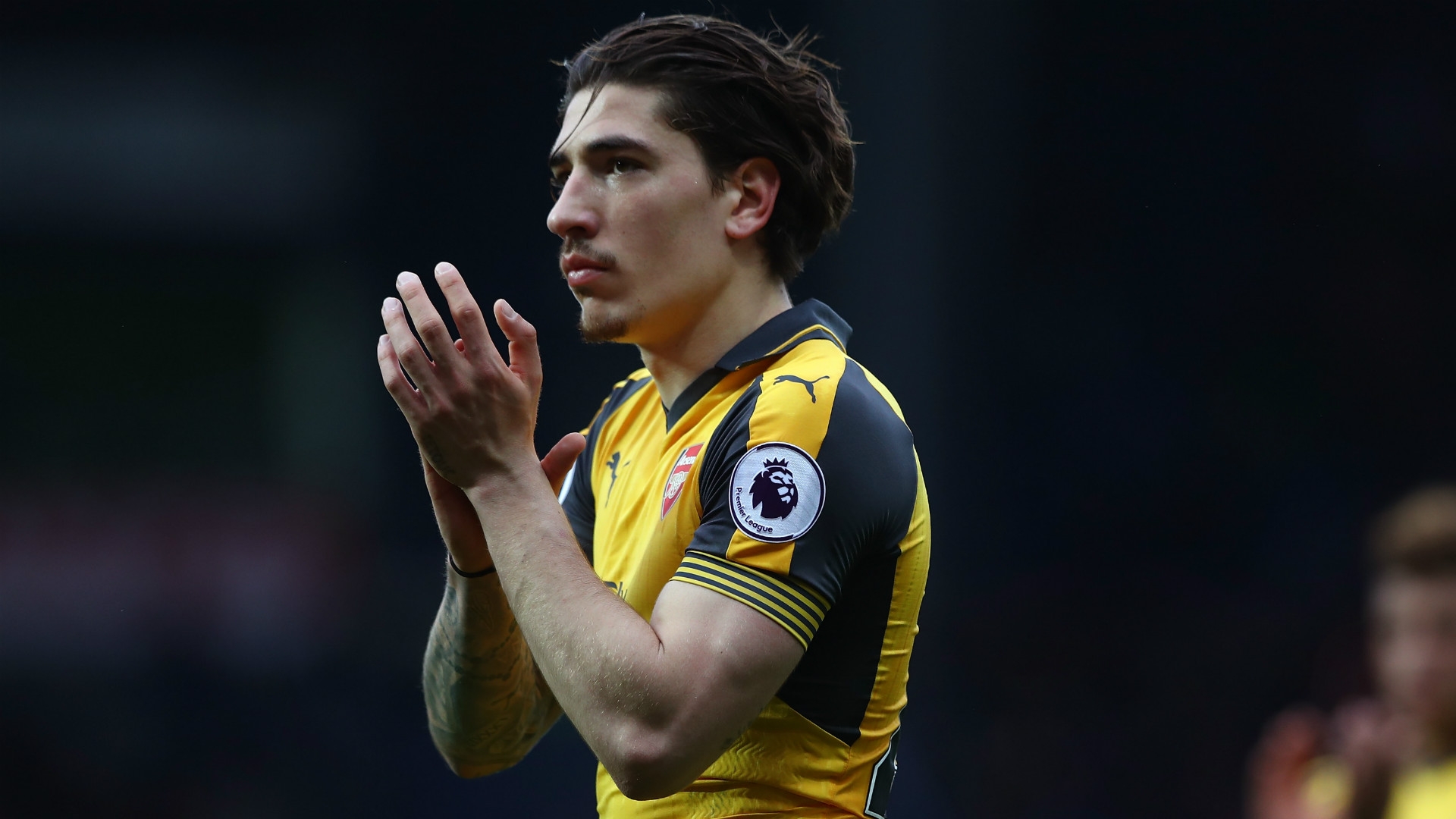 The likes of Sanchez, Ozil and Giroud have all been rumored to be on the shortlist of teams that find themselves in a far better position than the London side at the moment. Bellerin is also a transfer target for several teams, although this is less likely to worry Arsenal fans quite as much. Bellerin was often the target of fan's anger during a rather disappointing season and some would argue that the 22-year-old could (and perhaps should be) replaced by Arsene Wenger.
The Emirates side won't allow one of their players to move to a rival Premier League club. Or at least they should not after the incident of Van Persie joining Man. Utd. a few years back. Reportedly Manchester City has indeed inquired about Bellerin and Alexis Sanchez. However, Arsenal might agree to let the right-back join Barcelona, the team where Bellerin developed as a player as part of their youth academy.
Barcelona's Denis Suarez says he has talked to Bellerin and that he is reportedly considering the move to La Liga. "I have spoken with him and, on the one hand he's keen to come and on the other he feels tied to Arsenal," Suarez tells Catalunya Radio. "I hope he can come. He, himself, is not even clear what will happen this summer."
Suarez and Bellerin shared similar career paths, both developing their talent through Barcelona's youth team. Bellerin joined Arsenal in 2011. Suarez was loaned out and after an impressive season at Villarreal re-joined the Camp Nou side. The Arsenal defender could also be tempted by a move back to his home town.
Although it is a transfer rumored to be negotiated between the teams for some time, Bellerin has recently denied the rumors. The player has a contract with Arsenal that runs until 2023. He also seems to have the backing of manager Arsene Wenger. Bellerin even posted a message on Twitter saying: "Don't believe everything you read…", in reference to the transfer speculation.
It's also true that during difficult times last season, Bellerin didn't seem to rule out a possible departure from the Gunners. During a mid-season including plenty of disappointing results and unimpressive performances from Arsenal, a large number of fans demanded changes to the team's roster and even a change of manager. At the time when asked about leaving Arsenal, Bellerin was quoted as saying: "A lot can happen this summer." Indeed.