The Quarter-Finals of the UCL got underway with Bayern doing just enough to earn victory away to Sevilla in their first leg encounter,  while Juventus had to bow to Real Madrid's clear dominance. 
Competent performance for Bayern Munich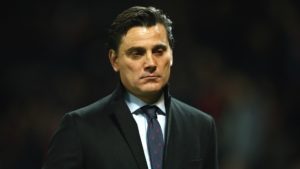 Bayern left the Ramón Sánchez Pizjuán victors and confident about the second leg. Yet many will feel that the German champs held back, happy to play efficiently and earn a narrow victory. Manager Jupp Heynckes understands that improvements have to be made. Arturo Vidal and Juan Bernat's first half injuries surely affected the manager's strategy. Sevilla's good diplay was also a significant factor.
SEVEN wins in a row for Bayern in the #UCL 👏👏👏 pic.twitter.com/9VuKDk0ow6

— UEFA Champions League (@ChampionsLeague) April 3, 2018
Sevilla, playing their first Champions League Quarter-Finals in 60 years, drew first blood through Pablo Sarabia. While the Spanish side showed to be dangerous on counter-attack and powerful in midfield, Bayern quickly took control of the game. First Franck RIbery forced a deflection off Jesus Navas which resulted in a goal. In the second half, Thiago Alcantara used his skill and pace to great effect. The midfielder recorded five dribbles (tied with Joachín Correa for most in the game) and managed an impressive 92% passing accuracy. Thiago was also responsible for scoring the winning goal, leaving the Germans in the lead for the second leg.
Real Madrid making easy work of Juventus
In Turin, fans got the chance of a replay of last season's tournament final. If the Italians are hoping for a different result to that of last season, they will probably be disappointed. Real Madrid won 3-0 with Cristiano Ronaldo scoring a double. Marcelo Vieira rounded up the scoring to give Real a confident lead going into the second leg.
Not only did Ronaldo score, but he managed one of the goals through a spectacular bicycle kick set to roll thorough  Champions League highlights for years to come. Gianluigi Buffon once again conceded against the Portuguese, but despite this maintained a cordial tone after the game. Buffon says that CR7 belongs in the same category as the likes of Pele and Diego Maradona.
"We saw what Ronaldo has always been: a player of an extraordinary level, who is achieving the highest things, along with Lionel Messi. They should be compared in their value to Maradona and Pele for the way they ultimately are able to decide the matches and trophies their teams win."
All Champions League games are available through contests in FootballCoin. Join now, for a chance to show off you managerial flair and earn important cryptocurrency prizes.