Aaron Ramsey's time at Arsenal is likely to have ended faster than either him or Arsenal had anticipated. Ramsey, who has already agreed to join Juventus at the end of the season may miss the rest of the season through injury. It would be a sad end to the story.
But, the fact remains, that Arsenal has been aware of the need to replace him for over a year. Here are the players rumored to be in contention. And, here's what the FootballCoin stats tell us about the prospective moves.
The Italian youngster has commanded attention in Serie A this season. His performances have shown maturity well beyond his 22 years of age. He's impressed us in FootballCoin's fantasy Serie A, earning 969 points this campaign. There are elements of his game in which Barella still needs to improve. But, to be fair, finishing and crossing were never Ramsey's bread and butter either. With an affordable price tag and great potential, this looks like a great deal for Arsenal.
Kerem Demirbay (Hoffenheim)
If rumors are to be believed, the Gunners are already in talks with Hoffenheim for the transfer of the midfielder. There are a number of pros that we can spot in a move. Demirbay excels in many of the same areas as Ramsey. But, he may be able to contribute in a more creative way. He plays the same position and has done so very well this year. He's only 25 and can still develop.
The main issue that may arise has to do with the pressure that Demirbay would have to face. He has not played outside of Germany and, frankly, Arsenal is a step up from Hoffenheim. Still, it's likely Arsenal will choose to activate his release clause and get him to the Etihad in the summer.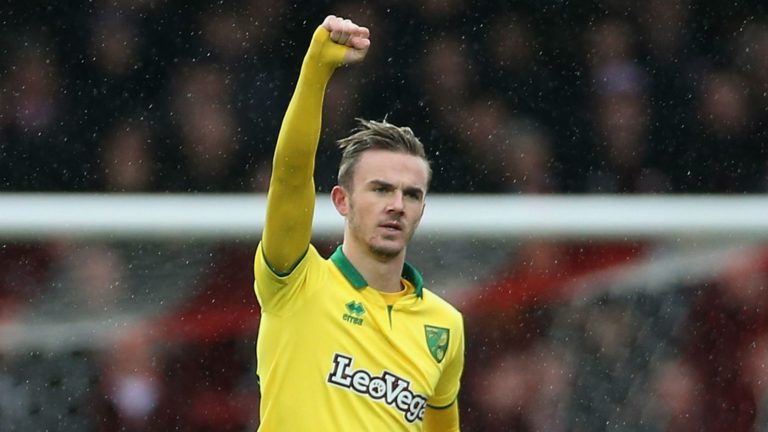 Young upstart, Maddison, isn't just a player that Arsenal would like transferred, but most of the teams in the Premier League. He got his start in the competition this season. Previously he had been loaned out to Norwich. Maddison is only 22 years old, and the rare example of a player that has wasted no time in proving himself.
He's also given Leicester fans a reason to dream big for the first time since their legendary EPL winning campaign. The midfielder shares many of the traits possessed by Ramsey, but seems altogether capable of wearing more hats. The price tag and the Foxes' reluctance to part with the wonderkid make this a difficult transfer to seal. But, if Arsenal dig deep into their pockets, they may just hit gold with Maddison.
Donny van de Beek (Ajax Amsterdam)
Arsenal would love to discuss a potential transfer with Ajax. But, they'll likely need to wait their turn. Ajax has just managed an outstanding semi-final qualification in the UCL. Their extremely young team is sought after by many of Europe's top clubs. Van de Beek has already proven to be a reliable center midfielder, capable of playing under extreme pressure. Great passing and skill on the ball are part of the course for this player.
There was once a time when Arsenal's reputation alone for being able to foster youngsters' talents, would be enough to guarantee a steady stream of vital transfers. Those days are arguably behind the club. Regardless, money speaks volumes. Should Unai Emery get the funding he has no doubt been requesting, the club should find a suitable replacement to Aaron Ramsey.
As for your preferences, have your say the best way there is. Assemble your ultimate fantasy football teams. And, earn your XFC prizes and place among the greats.
Eduard Bănulescu