Angel Gomes has become the youngest player to debut for Manchester United since club legend Duncan Edwards. Gomes was part of United's team in the 2-0 victory to Crystal Palace.
Duncan Edwards, one of the club's legends, got his start in the first team at only 16 years of age. It was 1953 and Edwards quickly became a part of Matt Busby's famous Man. United team. Sadly, the Munich air disaster claimed the life of Edwards and many of his players at a time when United had one of the strongest teams in the world.
Angel Gomes is the youngest United player since Edwards to debut in Man. United's starting team. With United assured of a sixth place finish, Jose Mourinho opted to reward many young players with some time in the first team. In a team full of young talent and some established names, United earned a 2-0 victory over Crystal Palace.
Gomes came on as a substitute in the 88th minute. He was delighted to get his debut and hopes this is the start of bigger and better things.  "Obviously, it's a dream come true. I have been here since the age of six working my way up and it's what everyone dreams about. I just want to thank the manager for putting me on the bench and playing me, and all the staff back at the club and everyone who has helped me."
Gomes, a Manchester native, says that the occasion was special for his entire family who were watching from the stands.  "I'm from Manchester, Salford and it's literally down the road. It's just unbelievable.  It happened so quickly, really, from Thursday [getting the award] to Sunday, training on Friday and making an impression in Saturday's training before being named on the bench and coming on.
"My family were in the crowd. I was fortunate to get 10 tickets for all my family and I saw them in the corner when I was warming up and gave them a little thumbs-up. It was amazing."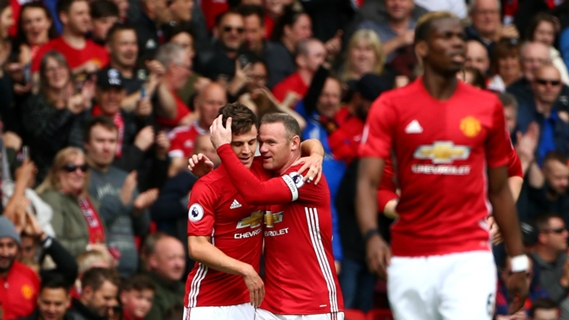 The player also felt that United's established players did their best to welcome Gomes into the team. He singled out Michael Carrick as a player who showed a lot of support.
"I felt the players made it easy for me really. Before coming on, I was speaking to Michael Carrick about how to get into the pockets and stuff and he helped me out a lot when I came on. He just kept trying to pass to me so I was happy and all the lads supported me and helped me, telling me what to do so I thank them for that."
Speaking of Duncan Edwards' record, Gomes had this to say. "Duncan Edwards was a great player and a United legend. He started playing when he was young and it is an honour to be the youngest since him."